This year, instead of standard New Year's Resolutions, I'm opting to set specific, short term learning goals for myself - focusing on things I've wanted to learn for awhile, but not given myself the time and resources to do so. Dan has impressed me the past couple years, setting specific goals and setting aside time every week to make them happen. He wrote an entire novel last year, and is currently taking an online course in Nutrition.
First up for
me
is a culinary stretch goal - something I've never tried, always wanted to, that might be a challenge: Creating a multi-tiered cake. I'm hoping to make my first in the next few months, after which I'll tackle another goal (likely related to prosthetic make-up effects).
I've made the goal public here, and on
a pinterest board
dedicated to it, to helpfully establish some accountability.
Challenges I foresee are:
Learning to make cake batter in large batches by scaling up recipes
Properly distributing batter among pans of various sizes
Knowing when to take each size cake out at the right time (relying less on time for evaluating doneness)
Slicing layers evenly (which I've always struggled with)
Crumb coating
Rolling fondant out thin enough (but not so thin it tears)
Applying Fondant smoothly
Cutting dowels
Stacking cakes
And possibly the toughest for me, given I have very unsteady hands... Decorating. I might focus on learning some gum paste flower methods, but practice with icing will be important, too.
There's also the matter of having room for all those cakes in the fridge, but I'll find a way.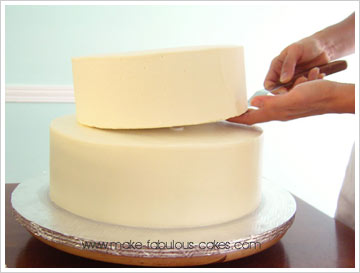 I'm using Elisa Strauss'
Confetti Cakes For Kids
as my initial reference book, as it has good step-by-step instructions. I'm sure I'll also be doing plenty of googling and referencing other cookbooks in our collection.
Today, I placed an Amazon order for a variety of items I didn't already have, that I think will be necessary to reach this goal. It includes cake pans, fondant, fondant smoothers, a small offset spatula, pastry brushes, cake boards, and a cake turntable.
I'm really excited to get started! I may also look for a specific event to up the stakes significantly - ensuring I have a deadline to meet and people who will be disappointed if I fail. I'll be sure to take pictures of the finished cake, and any meaningful or interesting steps along the way.